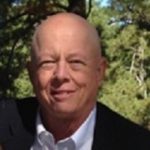 6264 Crooked Creek Rd.
Suite One
Norcross, Georgia 30092
Position: Partner
Phone Number: 404-317-0896
Email Address: dmaynard@ota1.com
Website: www.ota1.com

I'm a telecom expense management consultant and broker who helps companies solve their voice, data/internet and phone system challenges and help them get the best pricing, quality and service for their telecom needs by representing the client and not the carriers. Because I'm a broker and not beholden to any particular carrier or vendor, I can give you objective, non-biased advice, rather than you wasting your time dealing with each of the individual company's salesmen who are only going to push their one particular company's product, price and solution.
Because I'm a broker and get paid by the providers (similar to a commercial real estate tenant rep or travel agent), it costs you nothing - ever. I don't mark anything up or charge any fees so you don't get a better price by going directly to the carrier or its sales people who you will never see again. I know all the "tricks of the trade" and can help you get pricing and terms you don't even know are available. I can usually save clients between 20-60%.
I also provide complimentary project management and customer service so that if any problems arise in the future, you can call me on my cell phone rather than being left on hold at the mercy of an 800 number, waiting for someone who doesn't know or care who you are, as other brokers and direct carrier salesmen do.
____________________________________________________________
Companies or Professional Practices (25 to 500 employees) who have multiple offices, are opening new offices or who are moving are great referrals. Also companies who want to make sure they aren't' paying too much for their internet and phone services or find their internet connection is too slow, their provider is too unreliable or their phone system is not reliable or is not providing the features they need  are great referrals.
I work alongside , and not in competition with, a company's IT dept. or outsourced IT advisors. IT firms are great gate openers and  partners.
Products or Services:
(1) Hosted VoIP and on premise phone systems and (2) Internet bandwidth (Fiber, T1's, Cable, Eoc, Synchronous/Guaranteed Fixed Wireless, etc)